Be aware! The elastic bands are adjustable so that every MASQ. can be adjusted to the desired fit.
Slide the elastic bands through the lower holes outward.

Untie the knot.

Adjust the elastic band so it fits your face and tie the knot again.

Slide the knot back into the hole so that it's not visible
Tip: Use a fork or paperclip, for instance, to push the knots back in the hole.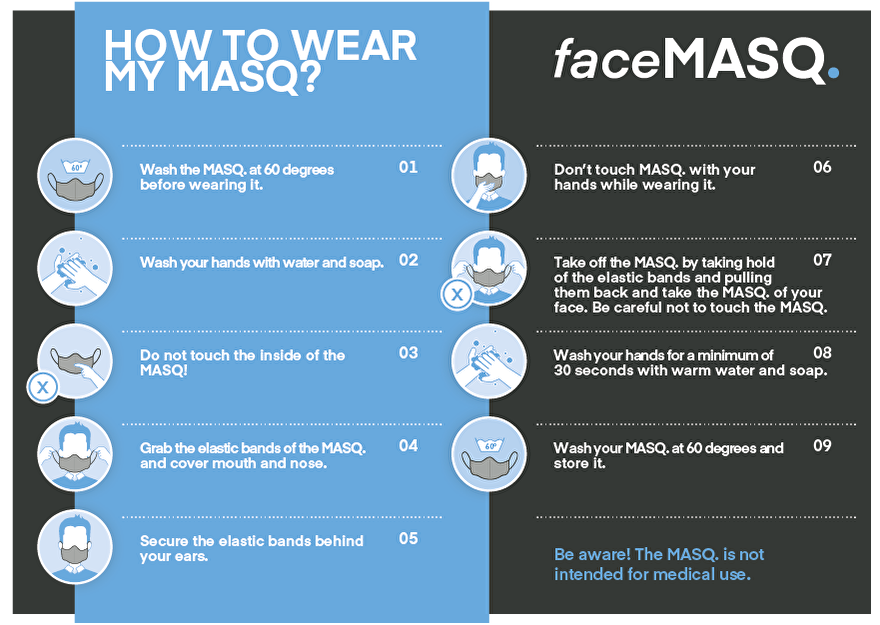 Caution! The faceMASQ. does not meet medical guidelines for face masks

the faceMASQ. is intended to be used in situations where there is a shortage of medical face masks and offers a first alternative barrier to prevent the spread of the corona virus.